Harold & Bev Herring
Harold Herring teaches scriptural strategies, and proven financial principles which are responsible for saving thousands of people millions of dollars in interest and debt. His seminaries, rallies and churches services offer a unique blend of humorous but yet motivational teaching.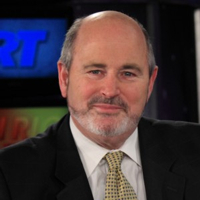 Harold has a unique anointing to empower people to move outside of their comfort zone. He encourages, exhorts and provokes believers to fulfill their divine destiny as individuals endowed with the seeds of greatness and unlimited potential for personal achievement and ministry.
His experience includes:
President of the Debt Free Army
Founding Pastor of Triumphant Life Church
President of Rich Thoughts Television Network
President of Millionaire University
President of Debt Free Radio
Speaking at Debt Free Army Rallies in the United States, Canada, Europe, and South America.
Writing and publishing "cutting-edge" material to help get the Body of Christ rapidly out of debt.
Former consultant for fourteen national and international ministries and non-profit organizations about their outreach programs.
Former Administrative Assistant to a United States Senator.
Pastor of Administration for First Assembly of God Church in North Carolina when it grew from one to three Sunday services.
Former Director of Development at a private Christian college.
Numerous national awards for civic involvement, political activities and sales training.
President of HMG (Herring Marketing Group, Inc.) which is a direct correspondence and media consulting firm empowering non-profit organizations.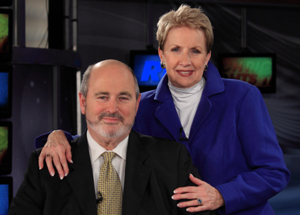 Harold holds a Bachelor's Degree in History from Barton College (formerly Atlantic Christian College), Wilson, North Carolina.
Brother Harold and his wife, Bev, who is Vice-President of the Debt Free Army, have been married for more than 40 years. They have three children: Jamie; Abigail; and Alexandra. Harold's oldest son, Jim, is the Senior Pastor of Abundant Life Family Church in Fort Worth, Texas.
Bev Herring is an acclaimed editor, respected Bible teacher and motivational speaker popularly requested for women's conferences, seminars and church services.
Bev, along with her husband Harold, direct and operate the Debt Free Army (DFA), an international ministry dedicated to getting the Body of Christ out of debt. For over twenty years they have worked together often traveling the world spreading the message of debt freedom.
Bev is co-founder & co-pastor of Triumphant Life Church and serves as co-host of the Rich Thoughts Television Broadcast seen weekly on the Christian Television Network.
BLOG COMMENTS POWERED BY DISQUS